If so, we have the solution for you!
It simply make sense to have all your file information – that is the: name, description, colour coding, barcode, year, month, category etc available on the one easily printed label.
TABQuik is the single strip label printing software solution used by thousands of customers in Australia and worldwide. The system prints the entire end tab, and cover label if required, with all the information you could ever want. You can also have as many designs as you like! … All custom designed to your exact needs.
Import the data for your labels from existing data or documents to save some time and effort and save even more time due to the speed of application of the label. The more files you have, the greater will be your efficiency gains.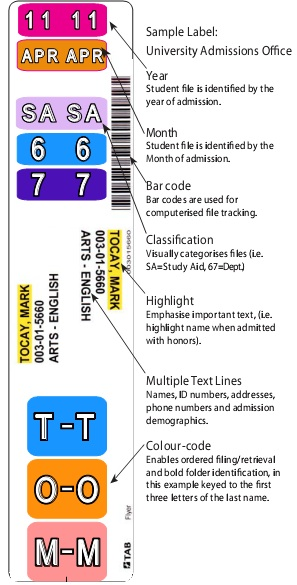 Label printing in 3 easy steps:
Select the label design
Import your data direct from your existing data (no duplication of effort!)
Print the labels
3 Licence options:
Stand alone
Network
On-line service
Contact us for more information or to arrange a free trial in your office.